Newsfeed
New Affiliate Testimonial

Share This
Withdrawn My First $120 Commission
I never got paid by a business before. My life has been unfortunate and very bad. I worked for many in 3 years and never got a commission payment and now I rejoice and have faith once again in humanity. I have lost a lot of money and now I earn some. I love this company for letting me withdraw my $120 earned off adverts I sold. It is the most money I earned for my family. In a world of only terrible news and happenings this is an incredible thing for me to experience I'm blessed thank you 5BS and love to all affiliates.
Adaeze - Nigeria
New Affiliate Testimonial

Share This
5BILLIONSALES IS REAL! IT'S NOT A SCAM! IT'S RAINING MONEY & ON TIME! I AM A HAPPY RECIPIENT. NO SPECIAL EDUCATION OR TECHNICAL SKILLS REQUIRED.
I am Bernadette from Cameroon. I joined this wonderful company a few days before its launch in early February 2022. Reading through its comprehensive back offices stirred up something in me. I told a few friends and networkers and I personally took the opportunity seriously. Though I sought to earn in all 3 opportunities offered by 5B, I realized that the quickest way to earn big is Guaranteed Sales. I didn't only buy an advert but encouraged my affiliates to do same. More than 25 Ads have been purchased by my affiliates. Not only have I been credited more than $500 from these Ads paid for, my overrides commissions will be paid 2 months earlier. Yesterday June 21, I got paid $120 commission for the first 6 Ads bought by my affiliates 30 days ago. I received this payment in a record 2 minutes after I sent my corrected wallet address to 5B. Today I received a second payment of $20 one hour after I put in a request for withdrawal. I await more in a few days. It's raining money here. I can't wait to have my Guaranteed Sales delivered. The countdown is on. The greatest news is that 5B opportunity is for everyone. Almost nothing is required to earn, except the shear desire to achieve financial freedom. I strongly encourage everyone to jump on board this billion dollar printing press. I extend my sincere and profound gratitude to my sponsor Leonard Chenwi and my entire downline; 2683 affiliates and counting! Nebengs - Cameroon.
nebengs - Cameroon
New Affiliate Testimonial

Share This
Wow! Commission got paid into my local bank
Best program so far and can't see anything that can beat it at least to my few years online experience. Easy to earn, unlimited income potential, truly global and no recruiting limitation with great product and services too. I did review on TrustPilot last few months and seeing it ranked at excellent level was wonderful. Few months back I got paid commission to my online merchant and today my second commission was paid to my local bank (change from online merchant to bank as advice by support). I also did a review on Leadsleap on May 1st.
mynizara - Malaysia
New Affiliate Testimonial

Share This
Πρώτη πλnρωμή 5BillioSales
Καταπληκτικά νέα έμπειρίας με πρόσφερε η 5BillioSales πληρώνοντας την πρώτη μου προμήθεια 20$=19Ευρώ, στο λογαριασμό μου, από την Διαφήμιση Εγγυημένων Πωλήσεων από το δίκτυό μου. Πιστεύουμε στην εγκυρότητα της εταιρείας και περιμένουμε την πρώτη καταπληκτική εμπειρεία πληρωμών στις 25 Αυγούστου για την υπηρεσία Sell my DATA (SDI), όπως και την εκκίνηση του περιηγητή μας,ωστε να διευκολυνθούν τα δίκτυά μας στην ανάπτυξή τους τόσο αριθμητικά όσο και ποιοτικά. Μπράβο στην καινοτόμο Εταιρεία της 5illionSales
intzesil - Greece
New Affiliate Testimonial

Share This
Best company I have ever joined
5billionsales is definitely the best company I joined in more than 10 years working online. I have been paid 46$ and the payment was very fast. The company has a great organization and I can say it's 💯 reliable ! Thank you 🙏🏻
butterfly14 - Italy
New Affiliate Testimonial

Share This
Commission received
I have tried several different Network Marketing business's to break out of the rat race and become financially independent. All of them, I had to pay into monthly and never got anywhere. When I was offered 5Billionsales, for FREE, what did I have to lose, so I signed up pre-launch and started to build a team, unfortunately many have fallen by the way side, they don't realise what they are missing out on. By validating every day I now have a credit of over $125. But now I have received my first CASH PAYMENT made directly into my bank account. HALLELUJAH !!!! This is working. I highly recommend 5Billionsales, no one has anything to lose, but so so much to gain, the sky is the limit. Thank you 5Billionsales and Thank you Inger for introducing me.
atters1 - United Kingdom
New Affiliate Testimonial

Share This
Ich bin begeistert!
Meine ersten 20 $ sind auf meinem Bankkonto eingegangen. Und dass ziemlich schnell, nachdem ich meine Auszahlung angefordert habe. Ich bin begeistert und mega froh, dass ich bei 5 Billion Sales dabei sein darf. Ein dickes Dankeschön dafür!!!!! Gespannt bin ich, wie meine erste Anzeige bei den garantierten Verkäufen läuft. Ich bin mir sicher, dass es großartig wird. Denn wer in kleinen Dingen korrekt ist, wird es auch in großen Dingen sein. Da ist mein Vertrauen voll und ganz bei 5 Billion Sales. Danke, danke, danke!!
seelenvielfalt - Germany
New Affiliate Testimonial

Share This
5Billionsales is Second to None - 5 Stars Rating From Me!
I joined 5Billionsales August, 2021 and since then have been building my team or empire of future Multimillionaires through 5Billionsales. I have been paid $20 which landed in my USDT wallet. Find below my account payment screenshot. 5Billionsales is truly raising future millionaires. Anyone can make money with 5BS. Earn unlimited commission for introducing people and businesses to our services. Earn $100 - Sell My Data & Earn $3020 - Guaranteed Sales. They pay affiliates $100 commission annually for each person's browsing data! All you have to do is give people your affiliate link. They'll click it and join Sell Data for free. Also they pay people up to $401.50 each year for their browsing data. Income is paid out by PayPal, Bank, Crypto, Western Union and more... I confidently recommend 5Billionsales to anyone who really want to make money online or if you have not made a dime online here is the opportunity to join with wasting time further. Tell people about 5Billionsales before others will tell you about 5BS. Don't be left out of this new REVOLUTIONARY BUSINESS OPPORTUNITY THAT CAN CHANGE YOUR FINANCIAL LIFE AROUND FOR GOOD!
wealthywallet - Nigeria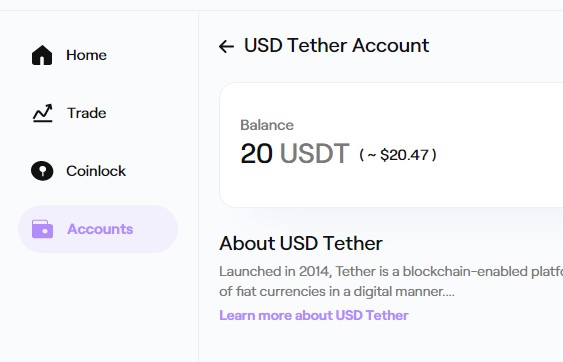 New Affiliate Testimonial

Share This
Тук работата е сериозна
За първи път ми се случва това изживяване ! Никой от 5BS , не ми е поискал никаква сума нито за регистрация , нито за бек офис, нито за обучение ! Но получих първите си 20$ ! Тук е моето място ! Сигурна съм , че животът ми скоро ще се промени действително ! Не , не е сън , имам 20$ в моята сметка !
pni1960 - Greece
New Affiliate Testimonial

Share This
SO EXCITED
NAMASTE TO ALL OF OUR $5B FAMILY. I WRITE MY FIRST TESTIMONIAL TODAY AND I AM SO PROUD TO BE PART OF 5B. THIS IS GOING TO CHANGE THE WORLD OF THE INTERNET. IF YOU TRULY BELIEVE IN INTERNET REVOLUTION, YOU CAN BE THE NEXT MILLIONAIRE FROM 5 BILLION SALES. RECENTLY I GOT MY FIRST ADVERT COMMISSION WITHDRAWL IN MY BANK ACCOUNT AND I AM SO HAPPY.
uma1888 - India